Workshop with Sherwood Chen
12:00–17:00 on 18.09.22

photo credit: Robbie Sweeny Photography
Join us for a one-off 5 hour intensive workshop with Sherwood Chen on Sunday 18 September, 12 - 5pm at The Work Room studio
About
This dynamic research-oriented one-shot intensive begins with a warming torrent of protean progressions, moving us across and through the floor, rhythmically and incessantly, to revel in our bodies and to un-master with lucid exhaustion. This is followed by proposed sensorial scores (partnered, group and / or solo) and improvisation études to investigate porosity between flesh, bone and imagination.
While Sherwood is in Scotland, teaching at Scottish Dance Theatre, he is coming to Glasgow to hold this one off intensive.
The workshop will be in the Work Room studio, but please also dress for the weather as we may venture outdoors. Workshop attendee should also bring a blindfold and something to take notes.

SHERWOOD CHEN (US/FR) has worked for and / or with artists including Grisha Coleman, Xavier Le Roy, Min Tanaka, Anna Halprin, Amara Tabor-Smith, Ko Murobushi / inkBoat, Sara Shelton Mann, Anne Collod, Benjamin Bertrand and Yuko Kaseki. He leads movement research, training and workshops for dancers and performers internationally, and has trained performers in places including the Centre National de la Danse Pantin, Marameo, Independent Dance / Siobhan Davies Studios, La Ménagerie de Verre, Oficina Cultural Oswalde de Andrade, ODC, Arlequi, Chez Bushwick, Centro Nacional de las Artes (DF) and the Maré Center for the Arts. For over twenty years, he has contributed to Body Weather research initiated by Tanaka and his associates, working with members of founding generations including Oguri and Christine Quoiraud, and formerly a member of Tanaka's MaiJuku in rural Japan in the 90s
Read a conversation between Sherwood Chen and Margit Galanter in Contact Quarterly (2015)
Booking
BOOKING - pay what you can guidance
This workshop can be booked through Brown Paper Tickets on a sliding scale based on individual circumstances.
£0 | £5 | £10 | £15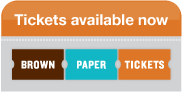 We would suggest:
— If you have had limited opportunity to earn recently, haven't been able to access any of the government support for freelancers or are currently in receipt of benefits, you can attend this workshop for free, or £5 if you feel able to contribute
— If you have had some regular income recently, and/ or government support for freelancers and you currently have some work coming up, please consider paying £10 or £15
— If your income is stable, perhaps through some salaried work and you know you have regular work coming up please consider paying £15